Home
Biography
Tables, Chairs
Cabinet Furniture
Beds, Built-ins, Other Work
Exhibitions, Galleries, News
Articles
Teaching and Student Work
Contact
Richard Jones Furniture

And So to Bed



A pair of beds, one made for and sold at exhibition; one for personal use.
Bed 1: American Cherry and harewood. Harewood is maple dyed with green copperas, aka, ferrous sulphate.
Bed 2: American Cherry and American black walnut. Walnut dyed with aniline dye.
Polished with alkyd varnish and sprayed pre-catalysed lacquer.

H 1380 mm [of headboard] X W 1690 mm X L 2250 mm. (H 54-1/4" X W 66-1/2" X L 88-1/2"). Height of footboard: 870 mm (34-1/4"). Top of mattress, 710 mm above floor (28").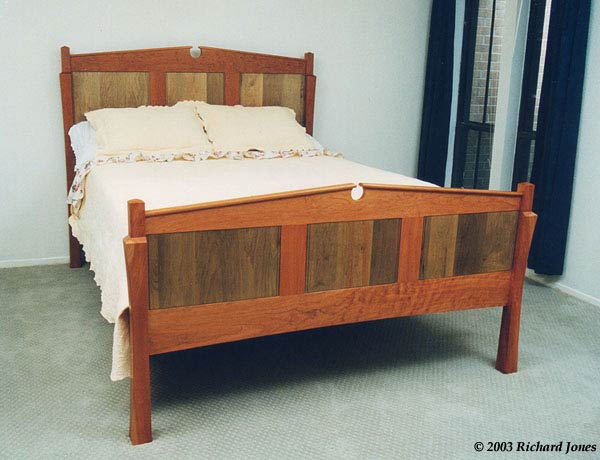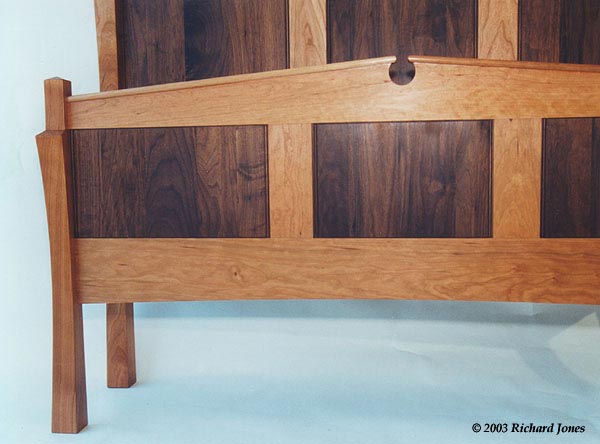 ---
Home
Biography
Tables, Chairs
Cabinet Furniture
Beds, Built-ins, Other Work
Exhibitions, Galleries, News
Articles
Teaching and Student Work
Contact