Tables and Chairs

Refectory Table, Pedestal Leg.

I was commissioned on a freelance basis to manufacture
this table to a design developed by
Tom Maxwell Furniture
in their workshop.
Note: Hopefully I'll soon be able to
replace this somewhat scruffy workshop taken image
of the unfinished table with one showing it
polished and in its final location.
A photo essay of its construction
is here
.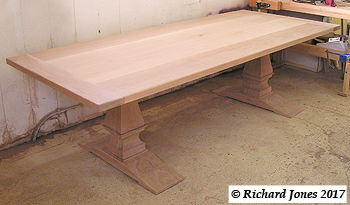 Omega Hall/ Console Table (More Images)



Tweed (More)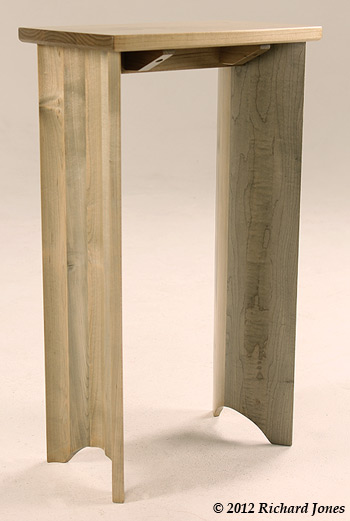 Oak Al Fresco (More)



Cherry Table and Chairs
(More)