Home
Biography
Tables, Chairs
Cabinet Furniture
Beds, Built-ins, Other Work
Exhibitions, Galleries, News
Articles
Teaching and Student Work
Contact
Richard Jones Furniture

R2-D2- bedside cabinets, 2002.


A pair of commissioned bedside cabinets. The client saw the Graduate Cabinet at an exhibition and asked me to make a pair of bedside cabinets based on that design using walnut and zebrano.

I tried hard to persuade the client with sketches and examples that I believed running the grain of the zebrano vertically would be most attractive. This is best accomplished using veneers, and I like a match to create a chevron pattern of some sort with the join centred on the centre of the drawer front. A slim solid zebrano edging is ideal to protect the delicate edges of the veneer and this frames the pattern. The client was very definite about his preferences: he wanted a solid zebrano wood drawer front with the long grain running left to right. The customer is always right is, of course, a tired old cliché but I was not going to pass up the opportunity of depositing $9000 into my bank account just because of my artistic sensibilities.

American black walnut, zebrano and hard maple. Dyed and spray finished with alkyd varnish.Dimensions: H 760 mm X W 706 mm X D 621 mm. (H 30" X W 27-3/4" X D 24-1/2")



Guide Price for similar:

$4500- £6500 dependent upon specifications.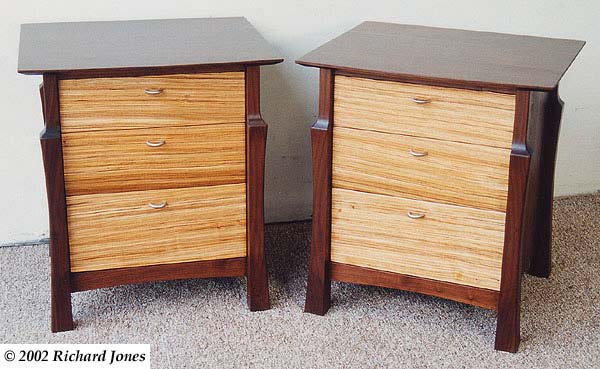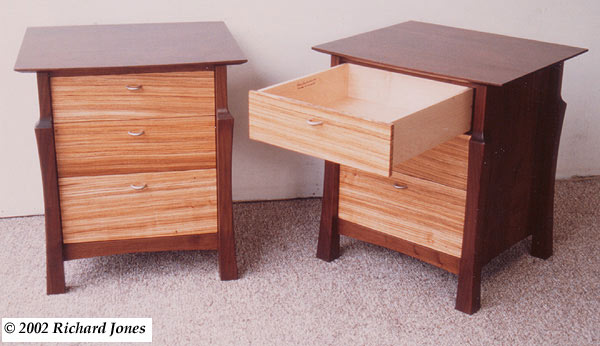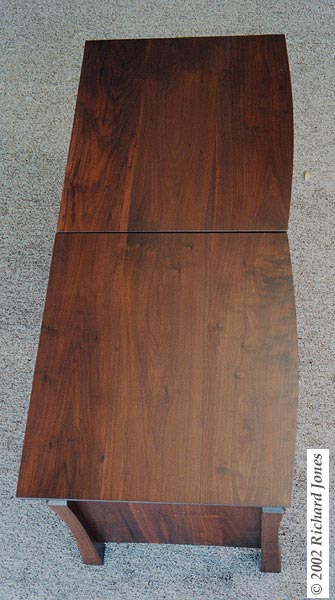 ---
Home
Biography
Tables, Chairs
Cabinet Furniture
Beds, Built-ins, Other Work
Exhibitions, Galleries, News
Articles
Teaching and Student Work
Contact